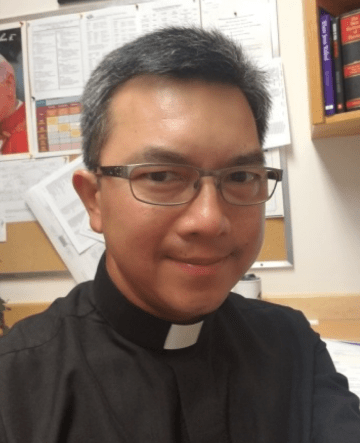 Pastor
Fr. Hien was born in Nha Trang South Vietnam during the Civil War. At the end of 1982 he and his family escaped from Vietnam and took refuge under the protection of the UN in Pulau Galang ...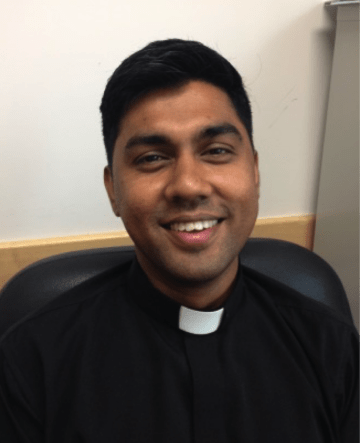 Assistant Pastor
Fr. Ajin was born in Kerala, India. He was Ordained Priest on December 27, 2007. Missionary Congregation of the Blessed Sacrament (MCBS). He came to the Archdiocese of Vancouver, Canada in 2013. Since then, he has been ...
Carmelite Missionary Sisters of St. Therese of the Child Jesus
St. Ann's Convent – 2108 Ware Street / Tel: 604-756-8882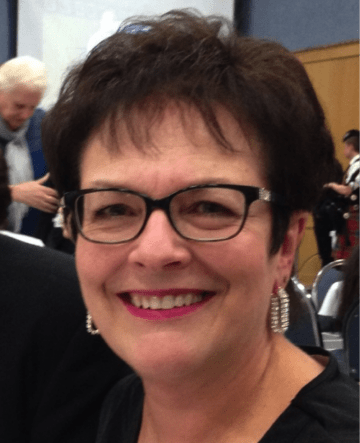 Secretary
Frances is a proud wife, mother and grandmother. She has been a St. Ann's parishioner ...
Important Contact Info
| | | |
| --- | --- | --- |
| Altar Servers | Bob Kaszonyi | 604-864-9443 |
| Altar Society | Linda Harder | 604-556-3643 |
| Bookstore | Lucy Kaszonyi | 604-852-5696 |
| Couples for Christ | Pat & Mariz Carlos | 604-853-2474 |
| CWL-Catholic Women's League | Bev Katchmer | 604-557-0309 |
| Info Tech | Brian McNeil | info@stannsabbotsford.ca |
| Knights of Columbus | Cheyanne Brinson | 604-744-8555 |
| Mayfair Sunshine Club | Detta Fyfe | 604-855-9284 |
| Migrant Workers | Mary Phillips | 604-852-3437 |
| One Body in Christ Praise & Worship | Ken/Mena Beatch | 604-855-9701 |
| Outreach Bus | Parish Office | 604-852-5602 |
| Parish Education Committee | Claire Wilkie | 778-982-1406 |
| St. John Brebeuf High School | Monique Navarro | 604-853-3028 |
| Parish Outreach | Carl Gomes | 604-859-6729 |
| Parish Screening Coordinator | Jody Garneau | 604-852-5602 |
| Parish Vocation Committee | Angela | 604-852-5602 |
| Preeschool | JoAnn Nixon | 604-852-5602 |
| Prison Ministry & Victim Support | Gabrielle Hoffer | 604-864-0745 |
| Project Advance Fundraising | Paula Fischer | 604-850-3506 |
| Prolife Reps. | Anna & Benoit Wauthy | 604-852-6198 |
| Religious Education Office | Extension 227 | 604-852-5602 |
| RCIA/Adult Faith Formation | Jody Garneau | adultfaith@stannsabbotsford.ca |
| PREP-Children's Catechism | Jennifer Pucek | prep@stannsabbotsford.ca |
| St. Vincent de Paul | George Sweeney | 604-852-5602 |
| Young Adults Group | Therese | fvcatholicya@outlook.ca |
| Window's Group | Matilde Carrao | 604-850-1782 |
| Youth Ministry | Kristen van der Buhs | youthministry@stannsabbotsford.ca |