The New Evangelization Summit is LIVE STREAMING to St Ann's!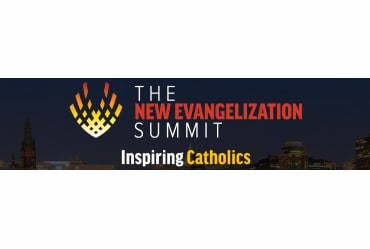 Description
The New Evangelization Summit is LIVE STREAMING to St Ann's! Friday, April 27, 2018: 7:00PM – 9:30PM Saturday, April 28, 2018: 9:00AM – 4:30PM PST (Mass at 8 am)
Lunch will be provided by donation. Tickets: $40
This is an international event that will inspire thousands of Catholics to be engaged in the New Evangelization!
This two day conference will bring together speakers who are leaders in the New Evangelization to provide inspiration, encouragement, training, practical wisdom and resources on how Catholics can effectively evangelize. All Catholics – pastors, missionaries, lay ministers, and the lay faithful – will benefit immensely from this powerful opportunity to be further equipped in the fundamental mission of the Church.
The event, held in Ottawa, will be streamed to 38 host-sites. The broadcasting of the event will provide a way for Catholics from around North America to participate in the Summit. Thus approximately 5000 like minded Catholics from across the continent will be united in one goal – to be formed as evangelists and be part of a network of Catholic evangelists.
Check out www.newevangelization.ca for tickets and information.
Please contact 604-852-5602 or adultfaith@stannsabbotsford.ca for further details