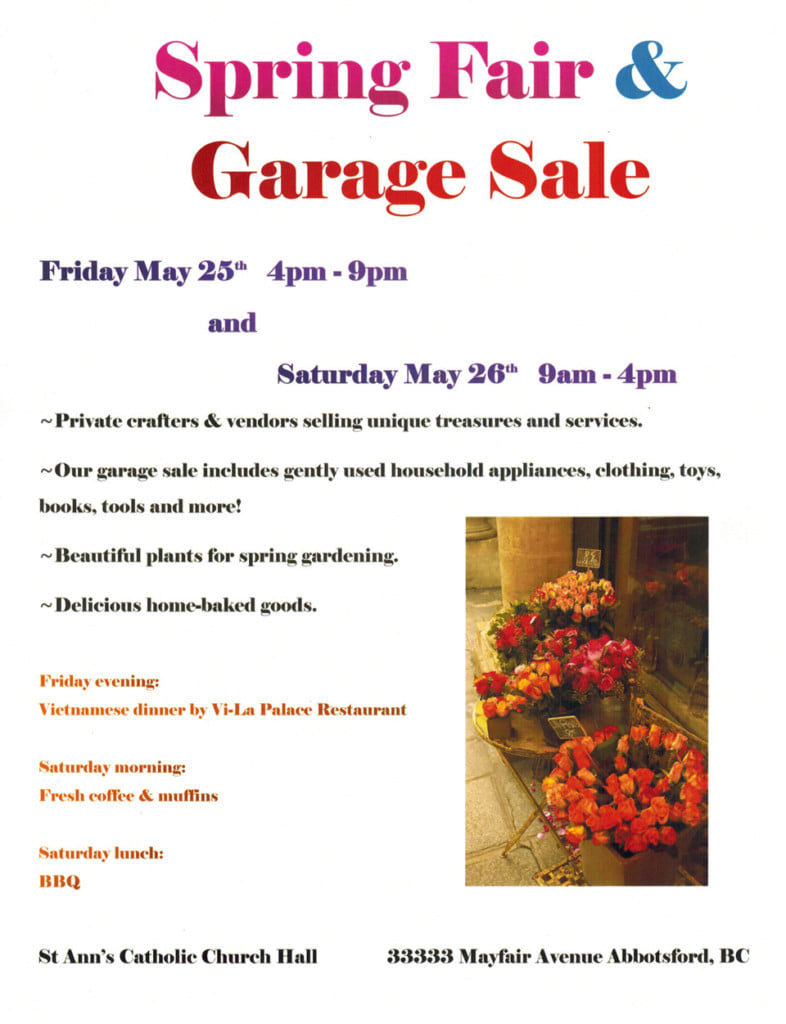 Volunteer schedules are now posted in the church entrance. Please sign up for the activity that interests you and the time that suits you best. First come, first serve!
We will start accepting donations on Sat., May 19 –Thurs., May 24 from 2-4pm & 7-9pm daily. But now is a good time to go through your items to prepare. Do you have extra towels? Linens? Books? Clothing? Kitchen items? Sports equipment? Electronics? Tools? We will take all items in "GOOD USABLE CONDITION" (No junk please! This costs the parish money to dispose of!)
CONTAINERS for all Parish Bakers who want to get started early are available at the Parish Office .
CWL: To volunteer at the CWL's bake sale table at the Spring Fair, please call Doris at 604-852-5615. Please note our General Meeting will be held on Monday, May 28th this month. We look forward to seeing you there!