This Week At St. Ann's
PARISH OFFICE IS CLOSED on Monday, May 20th. Mass will be celebrated at 9:00 a.m.
---
MOM'S & TOTS cancelled on Monday for this week only.
---
COMMUNION SERVICE will be held on Thursday, May 23rd at 10:00 a.m.
---
ONE BODY IN CHRIST PRAISE & WORSHIP MEETING: Is cancelled for next Thursday because of set up for Spring Fair.
---
MASS will be celebrated at Menno Hospital Chapel on Friday, May 24th at 10:00 a.m.
---
SECOND COLLECTION on Sunday, May 26th for the Pope's Pastoral Works. One-third of the funds collected are used by the Pope for his charitable contributions to those most in need and the other two-thirds is used to support the Holy Father in administering the Holy See and serving the Universal Church.
---
MASS will be celebrated, Sunday, May 26th at 4:00 p.m. in the Sacred Space at Abbotsford Regional Hospital.
---
FORMATION PROGRAM for the Scalabrinian Laity: UNIT 6: The Vocation and Mission of the Scalabrinian Laity on Monday, May 27th, 7:00pm in St. Monica's lounge.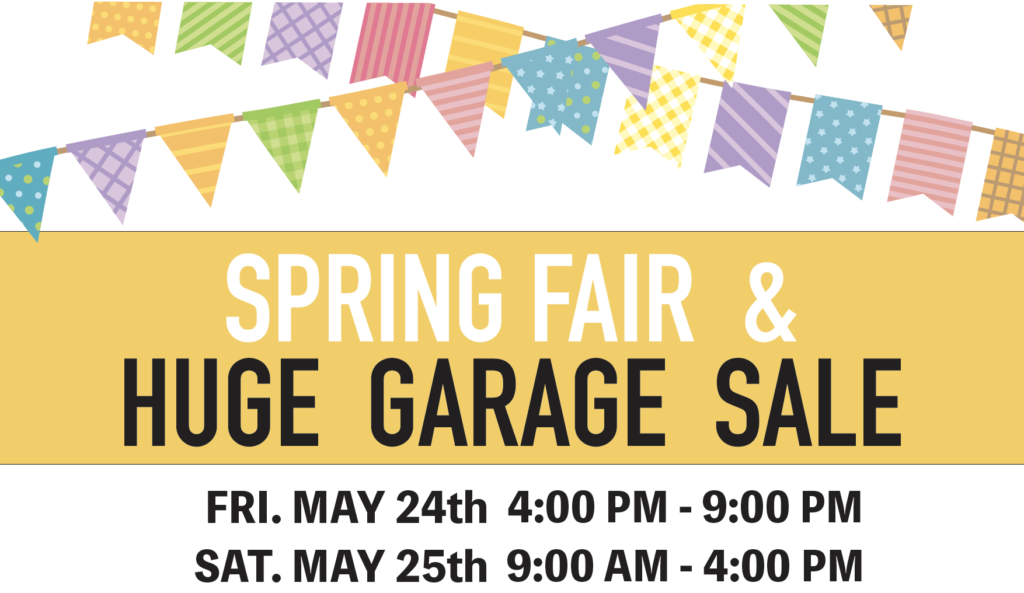 Volunteer sheets and schedules are now posted in the front church entrance. Please sign up for the activity that interests you and the time that suits you best. Thank you in advance. We also need help sorting and placing incoming donation from Saturday, May 18th to Thursday, May 23rd from 2 – 4pm and 7 – 9 pm daily. Do you have extra towels, linens, books, clothing, kitchen items, sports equipment, electronics, tools? We will take all items in "GOOD USABLE CONDITION."
Areas we need help include: people to sort and arrange the items for sale; cashiers; security and clean-up people, sales people, and so much more. Come and enjoy the fun atmosphere and feel even better knowing what a great cause you are helping. LET'S MAKE THIS A ST ANN'S COMMUNITY EVENT!
Don't forget to return all RAFFLE MONEYS AND STUBS by Tuesday, May21st for those who took raffle books. Thank you for your contribution.
Ladies, the CONTAINERS FOR YOUR DELICIOUS BAKING are available at the Parish Office. The Spring Fair and Garage Sale is next weekend! Our CWL Bake Table is always a crowd pleaser. Thank you for your help!