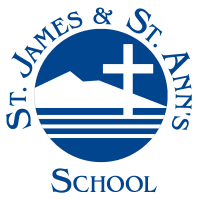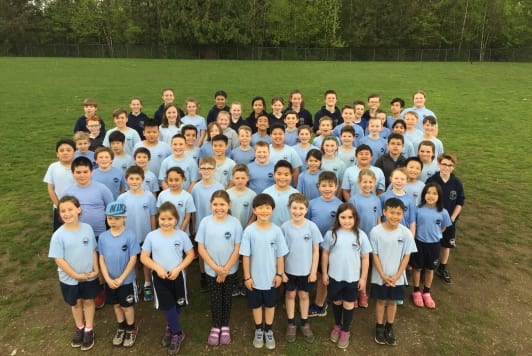 St. James & St. Ann's School
During the week of September 2 – 8, 1985, a new parochial school purchased by St. Ann's Parish opened for elementary students. Making himself at home in one of the school's classrooms was parish pastor Fr. Bill Ashley. The eight-room classroom and 17 acres of land located across from a proposed major housing development was purchased over the summer. 40 kindergarten and grade one students from the area, along with two teachers began the school year in its classrooms.
Formerly a Baptist elementary school, it was put up for sale because of dwindling enrollment. With a growing Catholic population and a need to find classroom space to accommodate its growth, Father Ashley said acquiring the school was a blessing for the parish.
In 2009, St. James/St. Ann's elementary school has grown to 219 students, with classes from grade 1 to grade 7. There are 11 teachers, 10 Teachers' assistants, and 5 administrative staff.