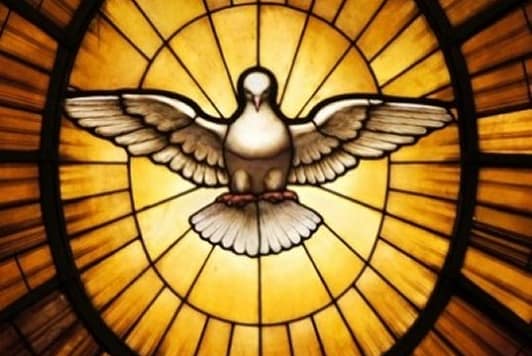 Rite of Christian Initiation for Adults
Welcome! Thank you for taking the time to look into The Catholic Faith and/or RCIA, the Rite of Christian Initiation for Adults. Please explore the resources we have to help you in your quest for information on the Catholic Church. If you have questions please don't hesitate to ask. We want to help you find answers. God bless you on your journey!
Ways to Explore the Teachings of The Catholic Faith
Contact St. Ann's Parish Religious Education Office (REO): At 604-852-5602 ext.227 or by

 email

Contact a parish near you for information about RCIA

Visit these websites:

Read about The Catholic Faith: You can purchase a copy of the Catechism of the Catholic Church, the official summary of our Faith, available at most major bookstores; or you can

 view it online in full 

or as a Compendium from in the Vatican Resource Library.
What if I'm considering becoming a Catholic? If you want to become Catholic, you will participate in a process called the Rite of Christian Initiation of Adults (sometimes called RCIA or simply Christian initiation). In RCIA, you will learn about the teachings of Jesus as the Catholic Church has taught them faithfully since the time of the apostles. You will learn how to live the faith so as to be more and more transformed into the image and likeness of Jesus Christ.
What does initiation into the Catholic Church entail? If you have not been baptized, the Christian initiation process prepares you to become a Catholic Christian by celebrating what we call the sacraments of Christian initiation: Baptism, Confirmation and Eucharist (Holy Communion).
If you have been baptized in another Christian tradition, the initiation process prepares you to enter into full communion with the Catholic Church by celebrating the sacraments of Confirmation and Eucharist (Holy Communion).
What if I change my mind? You do not make any commitment or obligation by inquiring about Catholicism or beginning the Christian initiation process. We want you to take the time you need as you think about becoming Catholic and we respect your decision to stop or to say, "not right now" at any time. You always have the free choice to go where your discernment leads you.
We hope this basic information has helped you in your initial inquiry into discovering or rediscovering the Catholic faith. We are here to help you with you find your way home….! St. Ann's RCIA classes begin in September or October and end in April. Classes are held Thursdays, 7:00 pm – 9:00 pm.
Oh lord, teach me to know and love you truly, with my whole heart, my whole soul, and with all my strength.