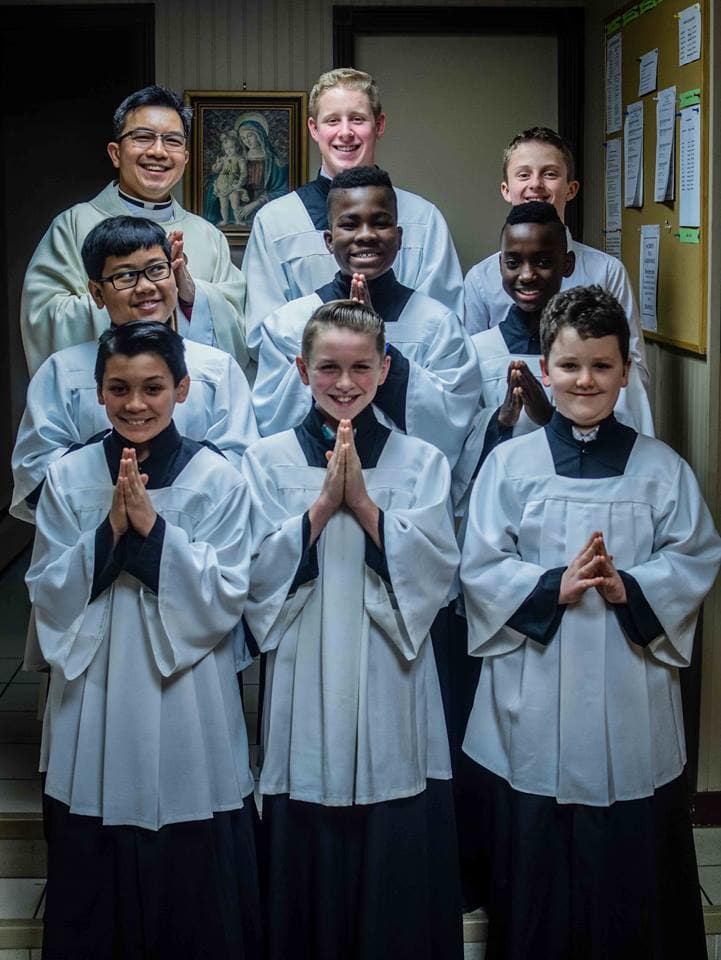 The primary role of the altar server is to assist the priest at the celebration of Mass.
Duties include: carrying the processional cross and candles, holding the book for the celebrant when he is not at the altar, assisting with the preparation of the gifts, holding the communion pattens.
We encourage anyone in Grade 4 or older, who has received First Confession and Holy Communion, and who wishes to participate more actively in the liturgy to join us!