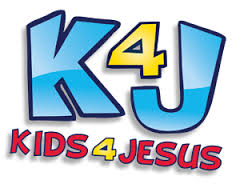 St. Ann's K4J (Kids for Jesus) is a 2 hour (10am – 12 noon) bi-monthly program.
It is geared for children between the ages of 5 to 10 years old
The Program includes:
Colouring and crafts

Welcome Song

Prayer includes 1 decade of the Rosary

Snack

Video

 

Get moving activities
A one-time fee of $15 per child for the program helps to offset expenses.
Drop-ins are also welcome anytime.  A drop-in fee of $1.00 per child per session will apply.
Playing and praying together not only builds faith and friendships but also creates wonderful childhood memories of our Church community that will last a lifetime. A nominal yearly fee is charged to help offset the cost of supplies for the program.
For more information contact the Parish Office at 604-852-5602 or parishoffice@stannsabbotsford.ca
DATES OF SESSIONS
September 28 2019 – Kick Off Session David and Goliath – Psalm 23 (Sr. Suzan)

October 12 2019 Daniel – Psalm 91 (Sr. Suzan)

October 26 2019 Esther – Psalm 9

November 9 2019

November 23 2019

December 14 2019

January 11 2020

January 25 2020

February 8 2020

February 22 2020

March 14 2020 (Lent is Feb 26 – April 9)

March 28 2020 (March Break March 16-27)

April 25 2020 (Holy Week April 5 – 11)

May 9 2020

May 23 2020

June 13 2020

June 27 2020