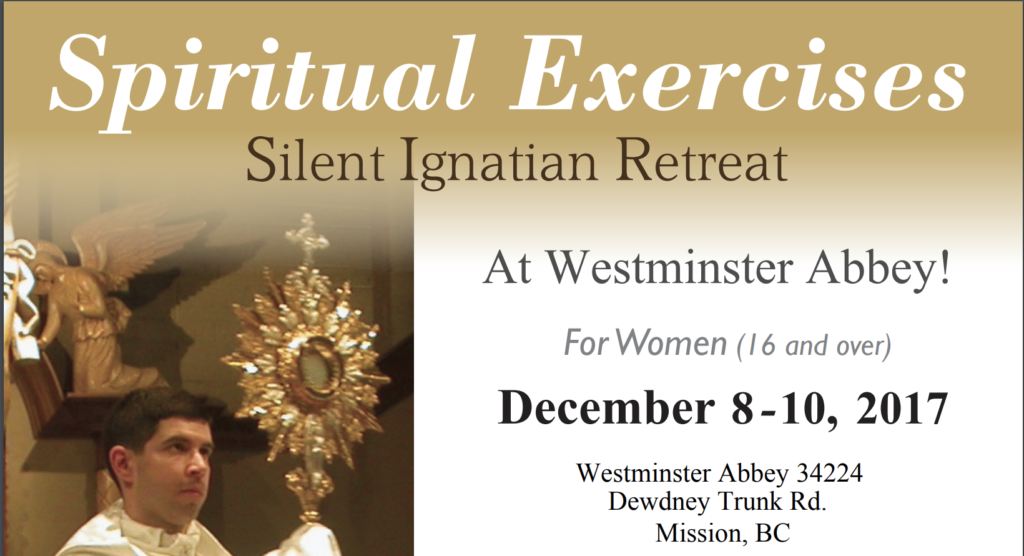 The Spiritual Exercises are a silent retreat based on the well-proven method of St. Ignatius of Loyola. The Priests of Miles Christi, devoted to the preaching of these Ignatian retreats, frequently offer them in a weekend format. Throughout the centuries, the Spiritual Exercises have shown to be an excellent means of sanctification, highly praised by Popes and Saints.
Women's Silent Retreat
Dec 8 – 10, 2017
Westminster Abbey, Mission BC
With the priests of Miles Christi
Promotional Flyer and more information
On-line registration is also available here.