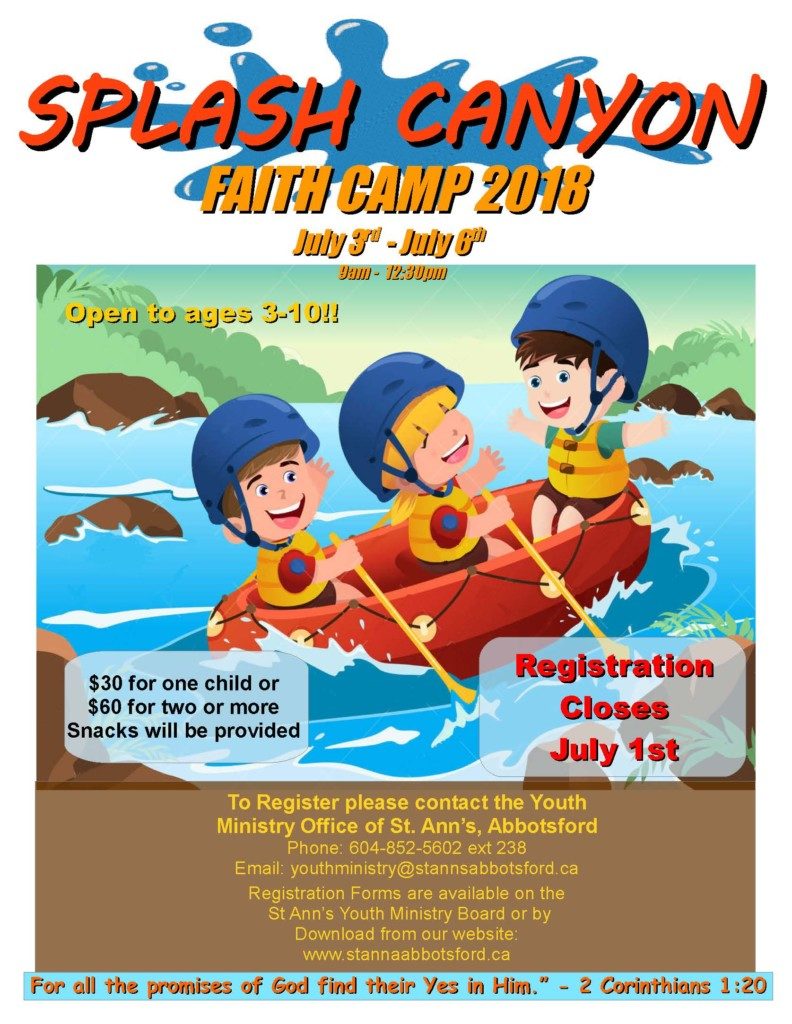 St. Ann's Youth Ministry is hosting its annual Faith Camp for ages 3-10 from Tuesday, July 3rd to Friday, July 6th 2017 from 8:30AM – 12:30PM.
Our theme this year is SPLASH CANYON: GOD'S PROMISE ON LIFE'S WILD RIDE.
Registration will be open until July 1st. The cost of the camp is $30 for one or $60 for two or more.
Snacks are provided through the camp. There will be games, crafts, activities and much more! Please consider joining us as we kick off the summer with this awesome camp.
If you have any questions or concerns please contact our Youth Ministry Coordinator, Kirsten ven der Buhs via e-mail: youthministry@stannsabbotsford.ca