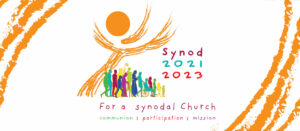 HELLO BROTHERS AND SISTERS
We want to hear from you!
We are inviting all parishioners of St. Ann's to join us
for a virtual gathering to discuss the six synod questions.
Please join us on Zoom where we will break into small groups to allow everyone a chance to share.
Date: Wednesday, March 9th @ 8 pm.
Please RSVP to parishoffice@stannsabbotsford.ca by March 1st
so we can organize the small groups Below are the questions we will be discussing,
please take some time to reflect on them in advance of the zoom meeting.
Question 1: What helps or prevents you from being active in the Church's mission?
Question 2: What areas of the Church's mission are we missing or neglecting?
Question 3: What particular issues in the Church do we need to pay more attention to?
Question 4: What particular issues in society do we need to pay more attention to?
Question 5: How can we, the local Church, journey with our Indigenous sisters and brothers in a process of healing and reconciliation?
Question 6: Is there anything else you would like to share?
Thank you! St. Ann's Synod Committee