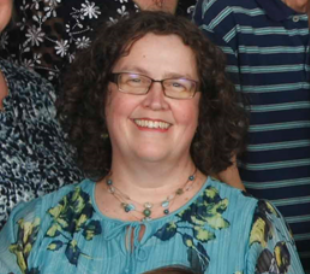 Jody Garneau has been working at St Ann's Parish since 2012. Her joy, knowledge, experience and theological background became handy in accompanying parishioners, as they journeyed and embraced the Catholic Faith.
Jody has worked as coordinator for both RCIA and Adult Faith Formation. In this capacity Jody has implemented many programs, including ALPHA, "Consoling the Heart of Jesus" and "Thirty Three Days to Morning Glory". 
Jody has also been instrumental in helping the local Church as the Safe Environment Coordinator. These ministries are particularly important in the life of the Church for which she served generously.
As St Ann's Pastor and from the bottom of my heart, I thank Jody for her guidance and wisdom throughout the years. I invoke many blessings on her and her family.
Unfortunately, we cannot throw a farewell party to celebrate and wish Jody well. When it is safe to do so, St Ann's parishioners will gather to thank Jody, who planted goodness in people's hearts by her way of life.
Jennifer Pucek has worked at St Ann's Preschool, as well as PREP Coordinator for six years at our Parish.
Jennifer's warm smile, kindness and charism brighten people's lives and touch our children's lives.
Her family is moving to north BC, as they take this important step in their lives.   
As St Ann's Pastor and in sincerity of heart, I thank Jennifer for her input and guidance throughout the years. May God bless you and all your projects abundantly!